Fresno State
Football Field
Civil Engineering & Design Project
Date: 2018 – 2019
Client: California State University, Fresno
Location: Fresno, CA
PCE was responsible for the civil engineering and design of the Bulldog Stadium Field Improvements and the artificial turf replacement of Jim Sweeny Field. The project consisted of the removal of existing turf, subgrade, and drainage, removal of concrete footings and retaining walls, new drainage design, and path of travel improvements, extending the field for safety. PCE worked closely with the construction team from the beginning to support this high-profile project for our Bulldog student-athletes.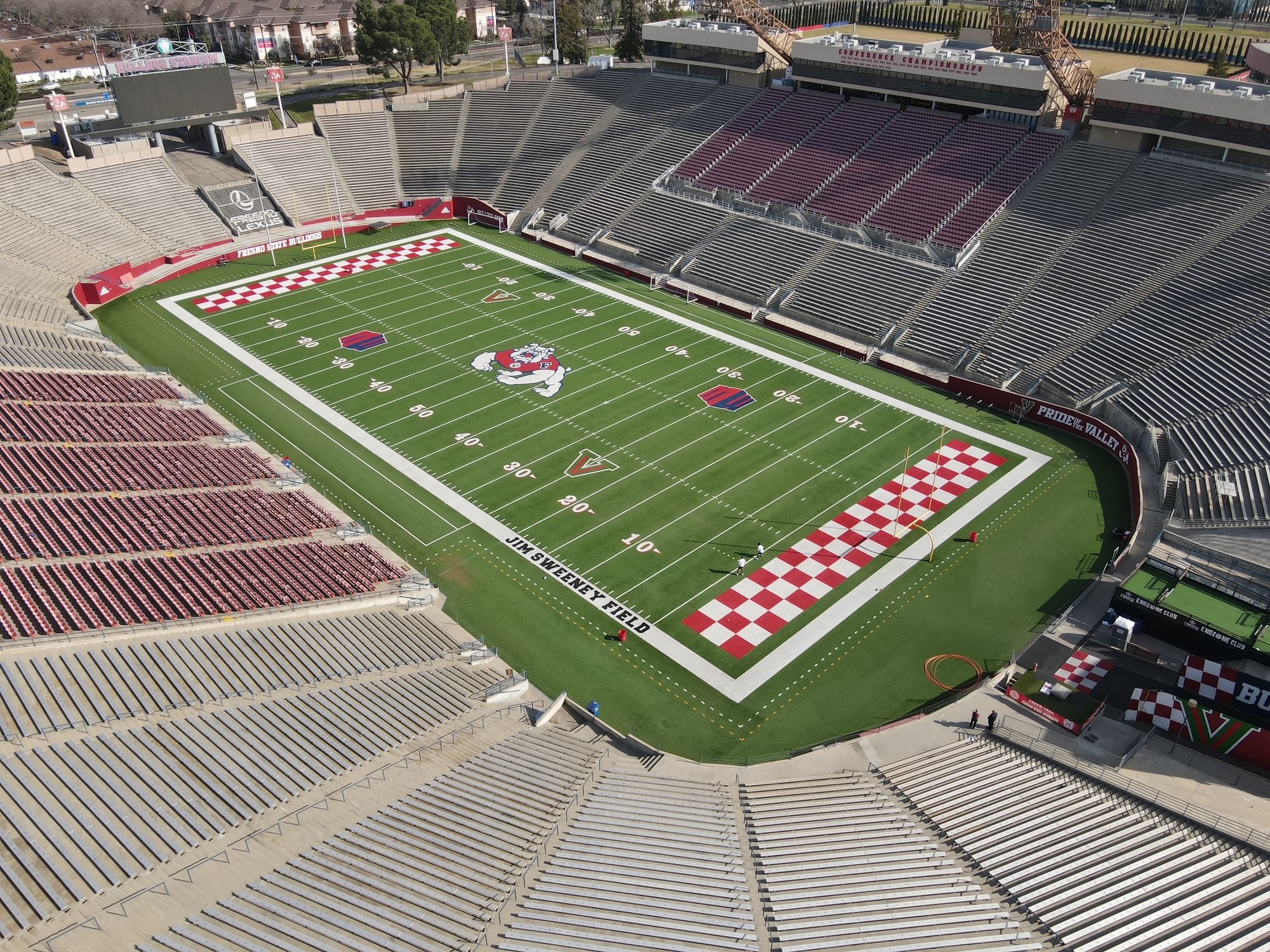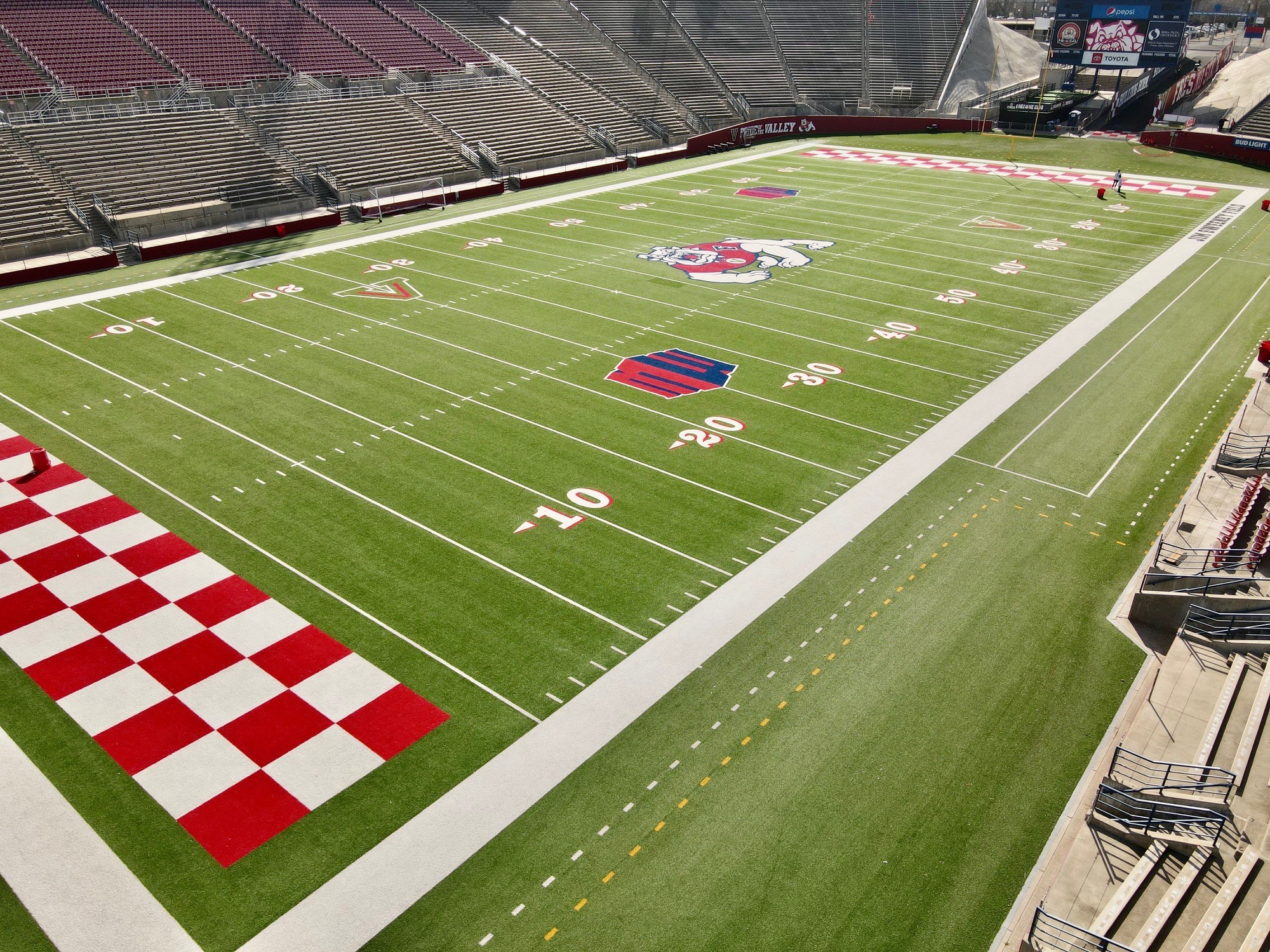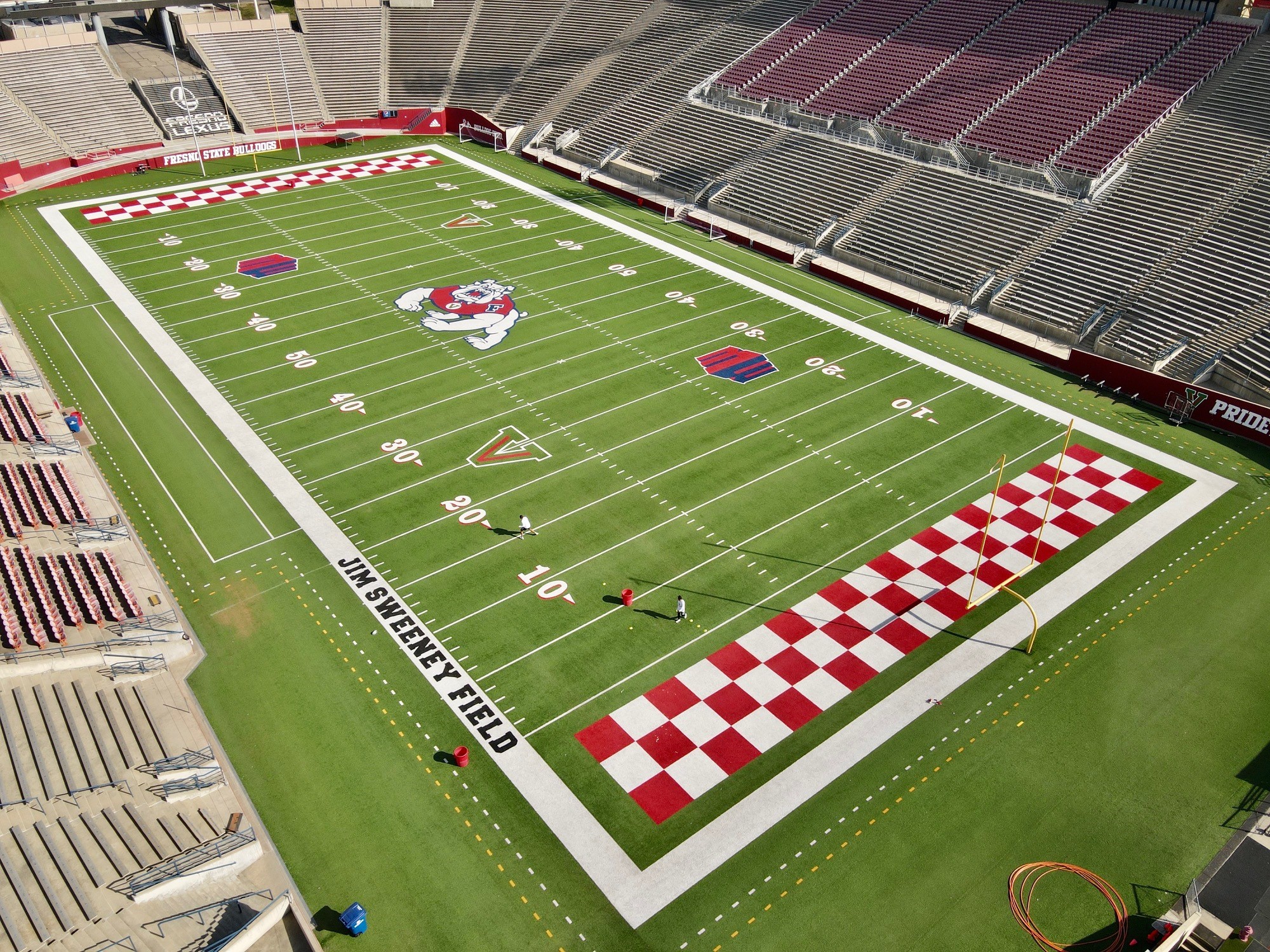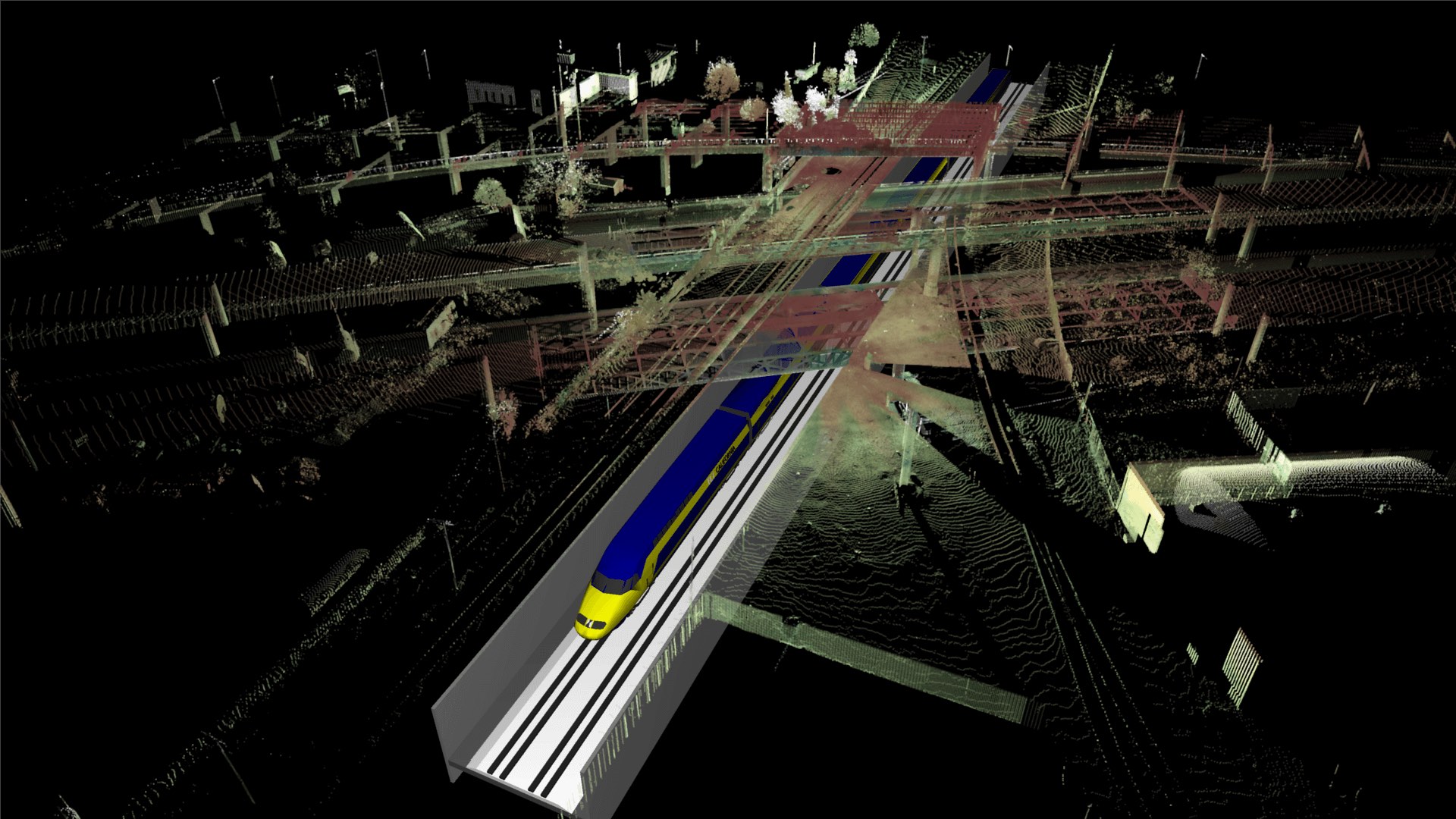 California High Speed Rail
The Merced to Sacramento project section is 110 miles long, running north from Merced Station through Modesto, Stockton, and ...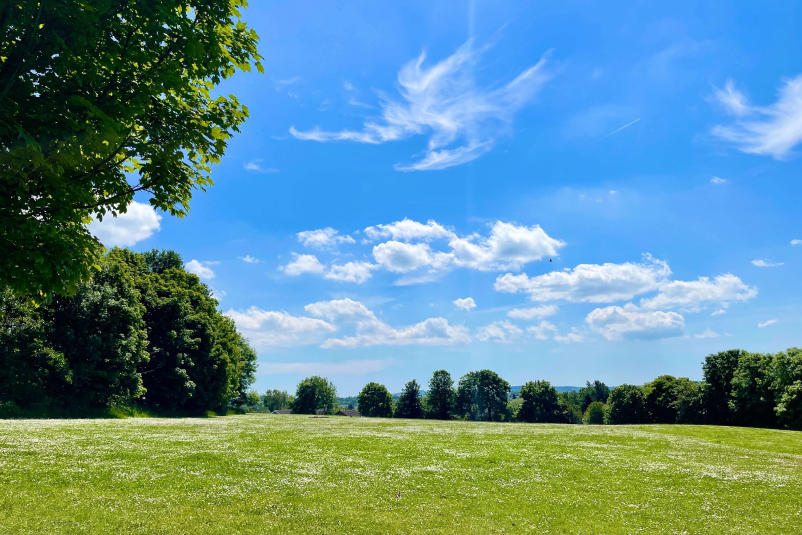 Parks & Community Design
PCE was responsible for surveying services and developing a master plan for the proposed 40-acre park in ...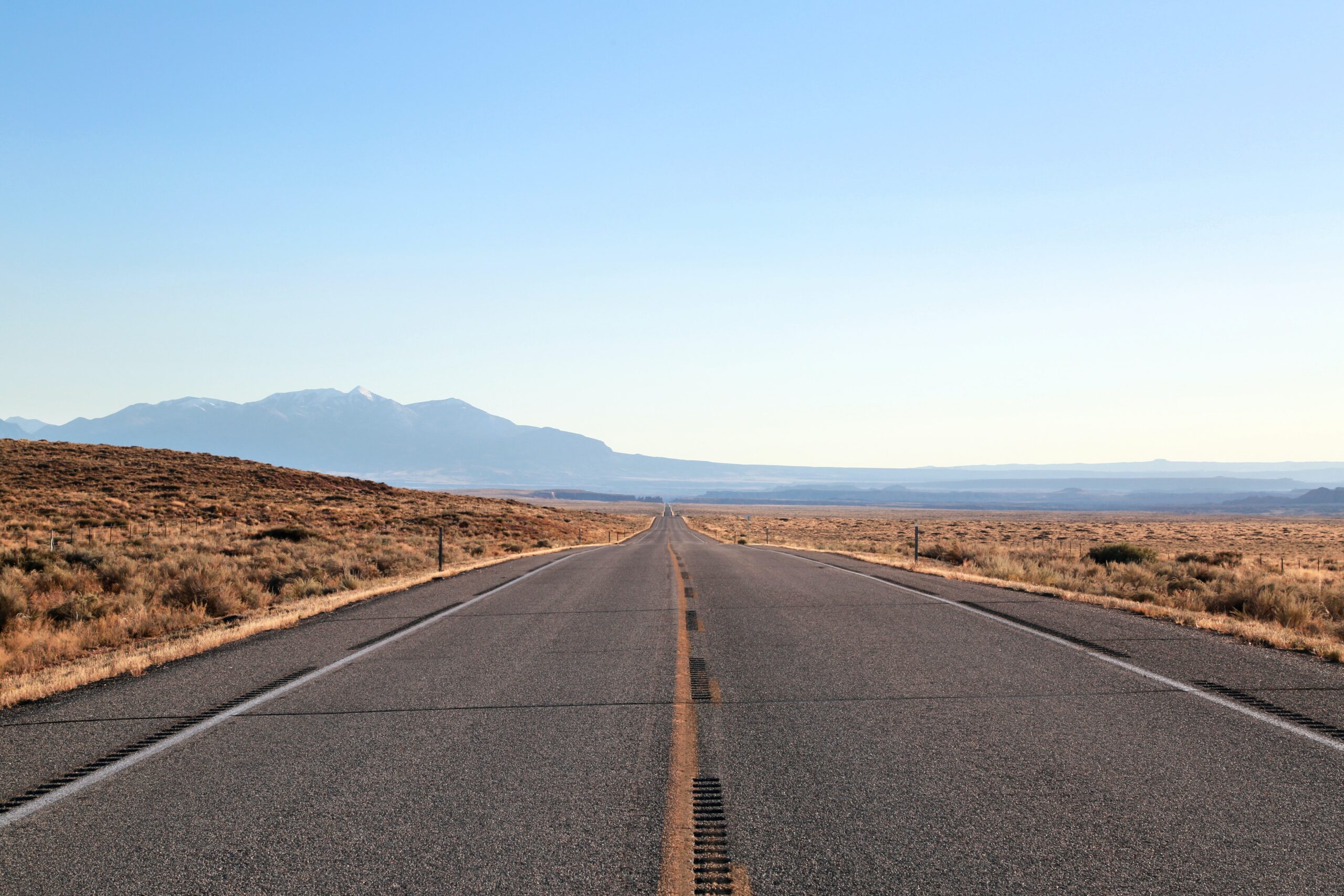 Civil and Roadway
PCE provided expertise in civil engineering and land surveying services for the Marketplace at El Paseo Phase 2 and more ...